helps schedule meetings and collect payments in
BOOKING

TOOL

is a smart and easy to manage tool that makes scheduling easier for active and busy business professionals who work solo or in a team, and with or without their own website!
BOOKING

TOOL

is an on-the-go and mobile friendly platform with easy options to fully customize and automate online bookings and secure payments in one easy task without the hassle and bustle of back-and-forth emails!
BOOKING

TOOL

automatically creates and emails Zoom invites to your customers - whenever you wish to offer Zoom as your event location, and connect your BOOKINGTOOL account with your Zoom account!
BOOKING

TOOL

simplifies billing by connecting customers to secure payment methods such as PayPal and Stripe as they are booking their appointments.
you can fully customize and automate
... from layouts, logo integration, colors, and fonts to various service details such as different length and type of appointments that customers can choose from, and your preferred payment options.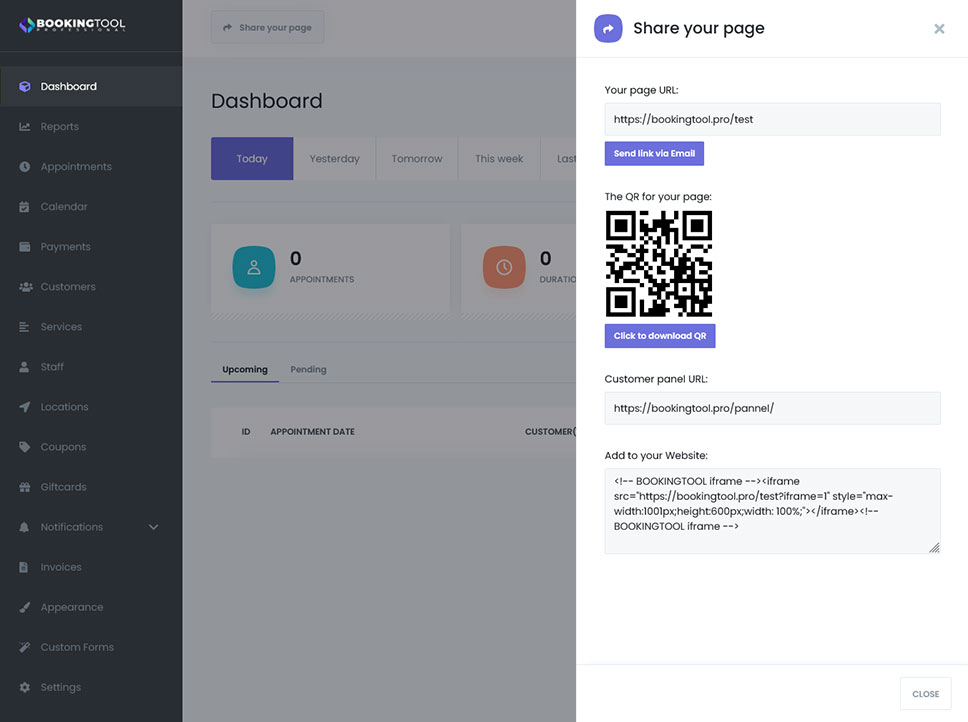 Fully GDPR ready.
BOOKINGTOOL is suitable for the european market.
We cover all the regulations for you.
Completely translatable into any language.
As you can translate your BOOKINGTOOL into any language and configure it according to your wishes. you can use it anywhere.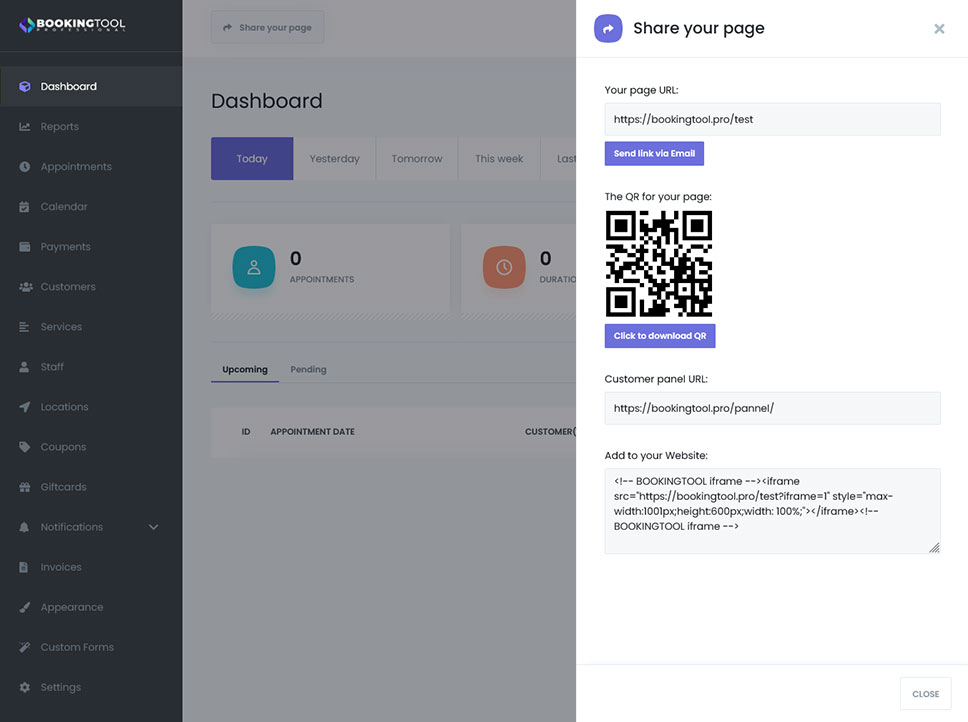 Fully customizable BOOKING

TOOL
BOOKINGTOOL is the top layer of the funnel to turn leads into customers.
BOOKINGTOOL's modern and user-friendly UI\UX enables you to customize booking widgets based on the requirements of your business. The information in the booking widget is classified into different groups. You are free to reorder the steps, disable needless ones.
From the design colors to text language you can customize the booking budget from the admin panel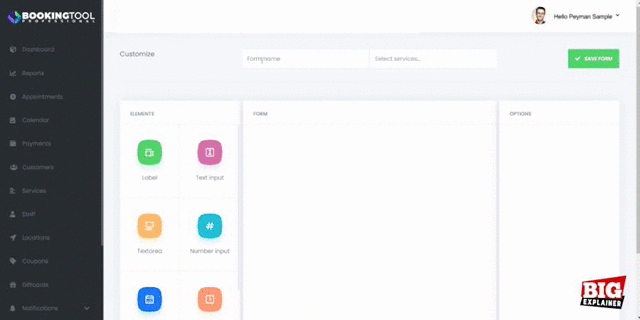 Dedicated admin dashboard with modern UI\UX
Plus to the appearance of BOOKINGTOOL, the appointment booking tool has a separate back-end dashboard dedicated to the staff and the management. Zero-level code implementation will not distract busy staff members and the administrative team from their main tasks. Well-designed structure and intuitive UI/UX will add a good feel to your daily business.
BOOKINGTOOL appointment scheduler's extensive reporting module and multi-layer filtering capacity allow you to validate the effectiveness and position of your business. By running a comparative analysis, you can differentiate business accomplishments based on location, staff, or services. This will help you to weigh up the most fulfilling services, define the best performing staff, and spot the lacking areas.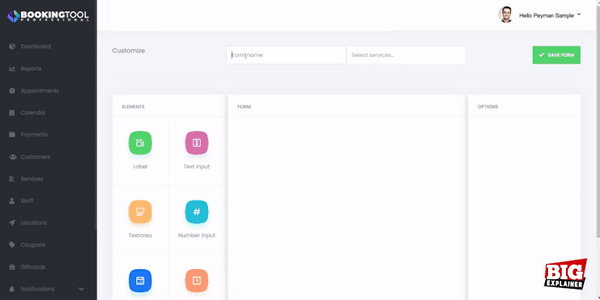 Finding the right fit clients is no more a problem!
BOOKINGTOOL appointment booking allows you to request clients to fill in the information you need to know. You can customize your custom fields for your business by using the multi-function Form Builder for your Front-end booking panel.
With the help of drag & drop technology, you can design different booking forms specific to each of your services.
Everything is unlimited with the best BOOKINGTOOL for booking appointments! Yes, you heard it right!
Using BOOKINGTOOL , you can add as many services, locations, employees as you want. Throughout the years, you can increase the number of service categories, add new locations to the line without any hassle. This gives professionals endless opportunities to widen their services, grow their business with a minimal investment.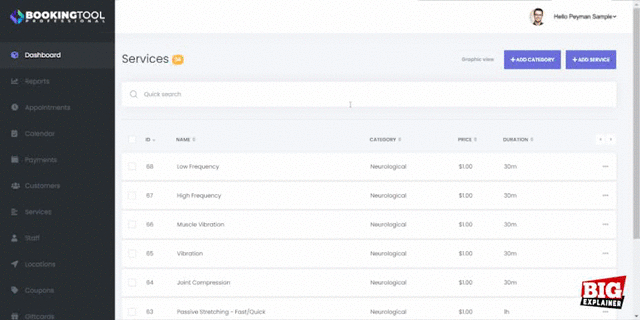 takes it from here and

coordinates everything

with your customers

automatically and in real time!
The following is an example of how BOOKINGTOOL can walk your customers through the online booking and payment system in a few easy and intuitive steps:
... simply embed it on your website with only one line of HTML code:
This is an example of what your BOOKINGTOOL could look like, of course, you can customize everything.
Please note that we will not take bookings into account in this example.
Like what you see? Launche your own BOOKINGTOOL for free - forever!
After your 30-day trial of our Professional plan, enjoy the Free version of BOOKINGTOOL – forever.
The right price for every usage type
There are no hidden costs, as our system works with any zoom.us account type, and all other additional integrated services such as Google Calendar and Notification services (WhatsApp, Email, and SMS)
are free of charge for You.
Basic
€
0
FREE forever
Custom Email notifications
Google Calendar integration
Professional
€
8
/month
30-Day free trial
ALL BASIC FEATURES PLUS:
zoom.us Meeting integration
Custom WhatsApp notifications
The right price for every usage type
There are no hidden costs, as our system works with any zoom.us account type, and all other additional integrated services such as Google Calendar and Notification services (WhatsApp, Email, and SMS)
are free of charge for You.
Unlimited team members
Involve as many team members in your BOOKINGTOOL as you want and can.
Get paid instantly
You can monetize all the services you offer and have them paid immediately via PayPal, bank transfer, or conveniently local. We recommend virtual meetings, webinars or similar to cash directly online.
High Speed connection
We host everything on German high-speed server farms and guarantee maximum availability and performance.
Free support tickets
We take care of you and your business. As a die-hard advertising agency, it is our need to help and to continuously improve our products and services with the help of your feedback.
Free & helpful reminder
Use personalized email, SMS and WhatsApp notifications to strengthen your customer relationships and improve the quality of your service.
Worldwide availability
As you can translate your BOOKINGTOOL into any language and configure it according to your wishes. you can use it anywhere.
Seamless integrations of the world's leading marketing services
These beautiful recommendations show how satisfied you can be too.
Your lead generation is our grand mission!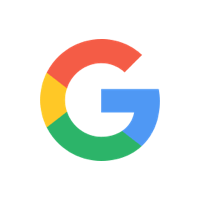 We use BOOKINGTOOL for our business to book demo appointments for our sales and marketing team. It allows potential customers to schedule meetings without having to have a representative available.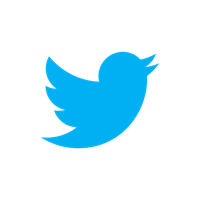 I use BOOKINGTOOL personally to allow students and others to easily plan meetings with me. It solves the main problem of having to go back and forth to find a time that works with both parties schedules. Really easy to use for both of us and allows for automatically setting up a Zoom meeting.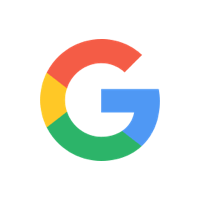 I use BOOKINGTOOL mostly for sales, but also anytime I need to set up a phone call. If a company wants to talk to me about potentially becoming a client, I send them my link and they just book a call on my calendar. I also use it to set up interviews, calls with clients, and booking requests from our website.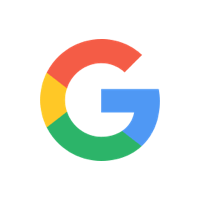 Everyone in the company used BOOKINGTOOL. We tried a few scheduling tools but BOOKINGTOOL was hands down the best. It was the easiest and most effective. I feel like my number of meetings increased when I was using BOOKINGTOOL.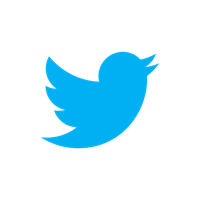 Used it to schedule appointments with consulting clients and prospective clients.
Frequently Asked Questions!
We answer the most asked questions about BOOKINGTOOL
We are based in Germany/Europe and use our BOOKINGTOOL for many different projects. Since compliance with the law is important to us, we work together with media lawyers and of course have our product checked thoroughly on a regular basis.
BOOKINGTOOL is 100% GDPR ready.
Absolutely 100%, because we rely on Mobil First.
Unlimited! We don't set you any limits here. We recommend that you only add as many services as you can process.
No, as long as we do not find any abuse, we are constantly trying to improve the performance and give you even more freedom.
Definitely! We provide you with your personal integration code, which you can call up in your dashboard at any time and easily integrate it on your website. It's very simple, but we also offer you support and detailed documentation.
Sure, we will provide you with a customized page, with your desired URL and a suitable QR code on which your personalized BOOKINGTOOL is published and your customers can book appointments. Of course, this is also completely free of charge.
At the end of your 30-day trial, you'll automatically be downgraded to the Free tier and you'll be able to continue to use your BOOKINGTOOL as long as you'd like. If you decide to upgrade to our professional paid plan, you can do so from the billing page in your account at any time during or after your trial.
Yes, we offer special pricing to qualified non-profit organizations. Contact our customer support specialists for details: support@bookingtool.pro
BOOKINGTOOL is suitable for
Gym, Sport and Fitness
Keep your clients healthy and entertained with group or individual classes
BOOKINGTOOL is suitable for
Medical and Healthy
Give patients the care they need according to their calendar, doctor picks, and their medical nuances
BOOKINGTOOL is suitable for
Beauty & Wellness
Strengthen your clients with a thorough examination, online appointments, a set calendar, and other initiatives
BOOKINGTOOL is suitable for
Spa salons
Relax your clients with an enhanced appointment booking process, easy scheduling, and fast payment
BOOKINGTOOL is suitable for
Repair centers
Impress visitors with a list of services, professional backgrounds of servicemen, and the respective prices
BOOKINGTOOL is suitable for
Private Salons
Accessorize your styles with gift cards, discounts and make them clean with customized booking forms
BOOKINGTOOL is suitable for
Personal services
Deliver the best customer service by investigating clients' experiences with customized booking procedures
BOOKINGTOOL is suitable for
Educationals
Provide stress-free classes, webinars, one-on-one training, sell materials whether online or offline
BOOKINGTOOL is suitable for
Consultations
Justify your consultations with a list of services, counselor profiles, online meetings, and respective prices
Articles from our Marketing Blog
Learn a little more about excellent Marketing
Start doing great things!
Get in touch with awesome Digital Marketing Experts from Germany.
Make Your
Digital Marketing or Website even better today!
We offer custom work by our professional marketers, designers, and developers for greater visibility.