helps you with all appointment booking tasks
Imagine having a talented and experienced marketing assistant by your side who is super motivated at all times to help you with appointment booking tasks.

To be too good to be true? No longer!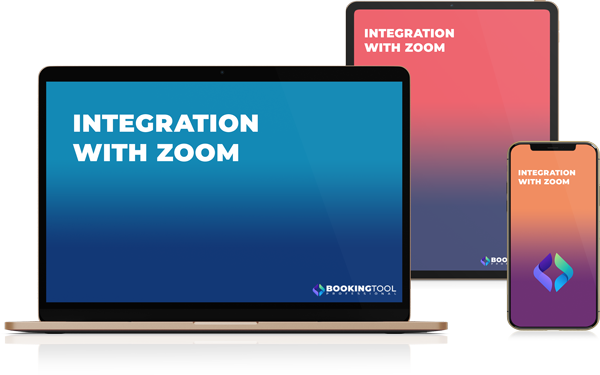 Integration with Zoom
Built-in Zoom integration to support your business operations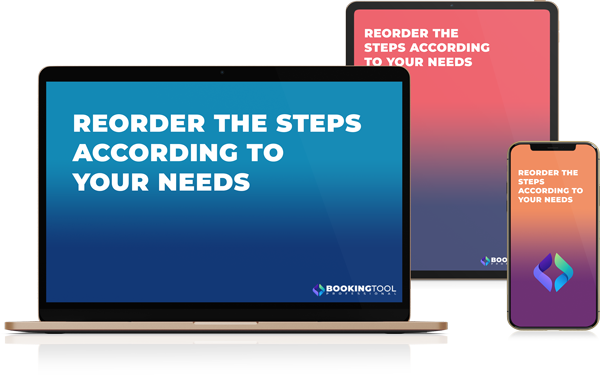 Reorder the steps according to your needs
Arrange booking steps based on your entity needs and avoid unnecessary steps that cause additional time loss
SMS Notifications
Send instant SMS notifications about the status of appointments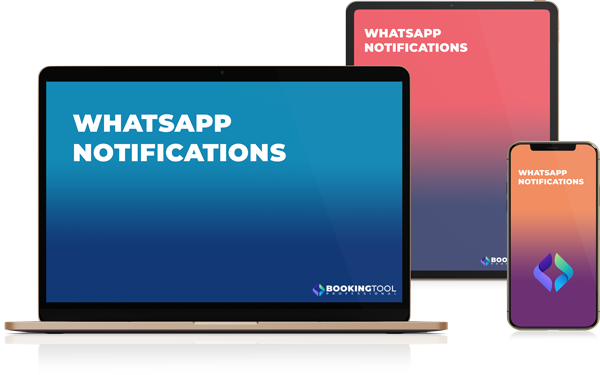 WhatsApp Notifications
Enhance customer relations with WhatsApp messages
Visual translator module
Easily translate the booking panel into any language you prefer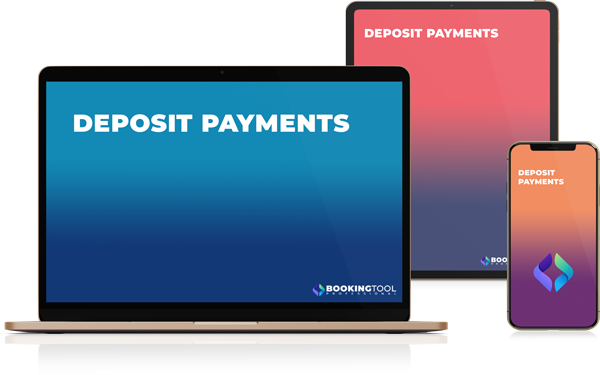 Deposit payments
Request up-front payments to secure against unexpected occasions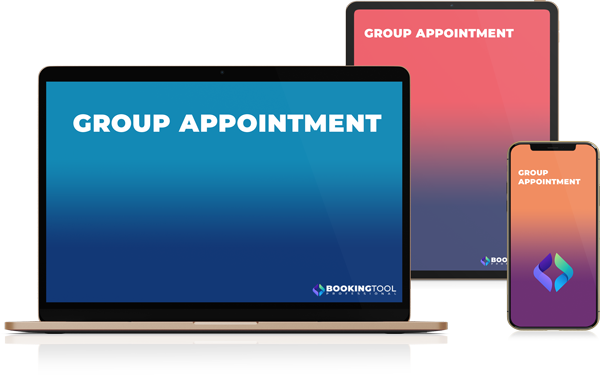 Group appointment
Define the limits of your appointments to reach your maximum capacity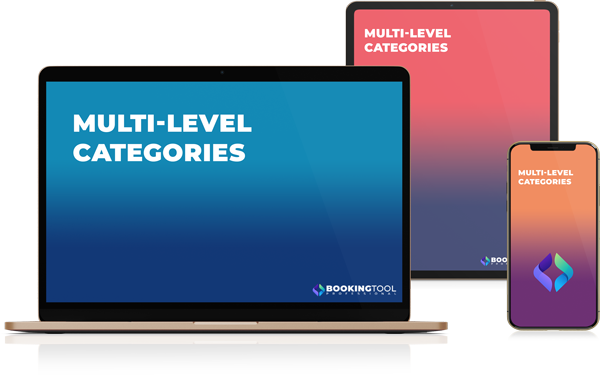 Multi-level categories
Arrange operations by setting the right order of service categories and staff listing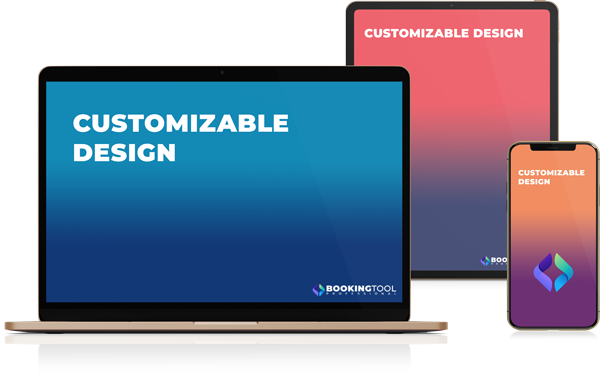 Customizable design
Empower the philosophy of colors for the best commercial identity
Multiple templates
Variety of templates to choose from or customize the front-end booking panel
Multiple locations
Management of all locations through a single platform
Invoices
Facilitated billing process through online invoicing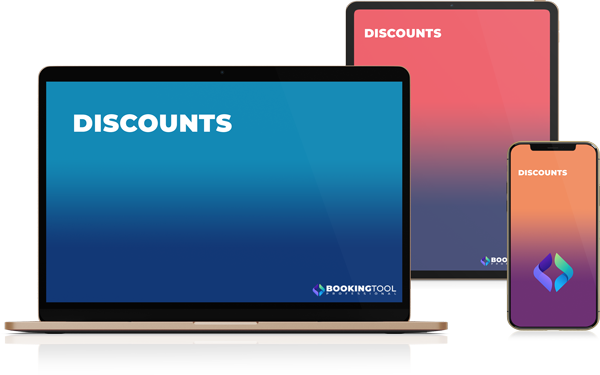 Discounts
Streamline coupons or discount offers from the appointment booking system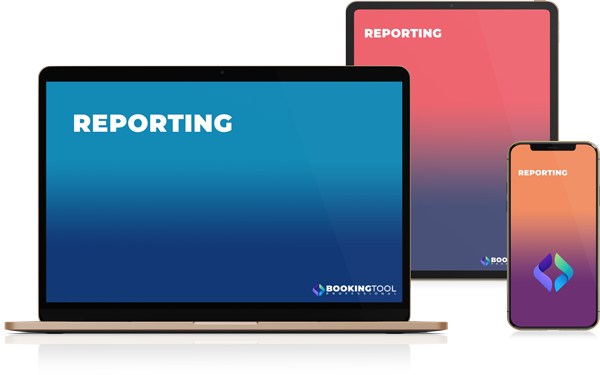 Reporting
Anaylze the effectiveness of business operations by location, staff, services, and their earnings
Taxes
Easy financial operations with separated tax accounting
Form builder
Customize your booking process with element-rich form builder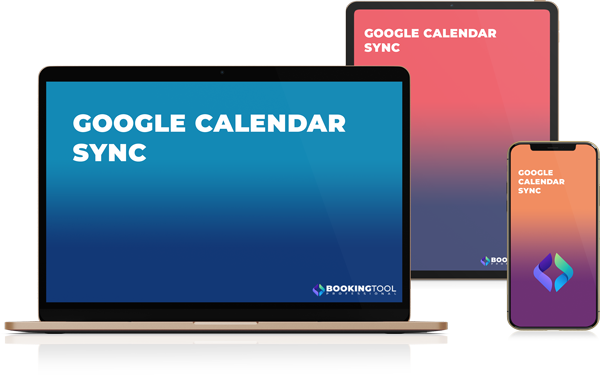 Google Calendar Sync
Effectively manage your schedule with shared calendar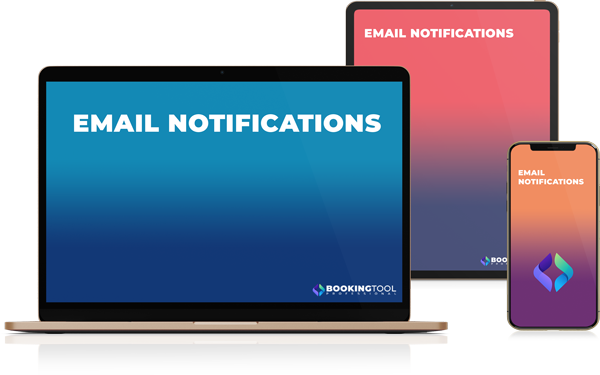 Email Notifications
Send emails to clients on appoints' approval, time change, payment confirmation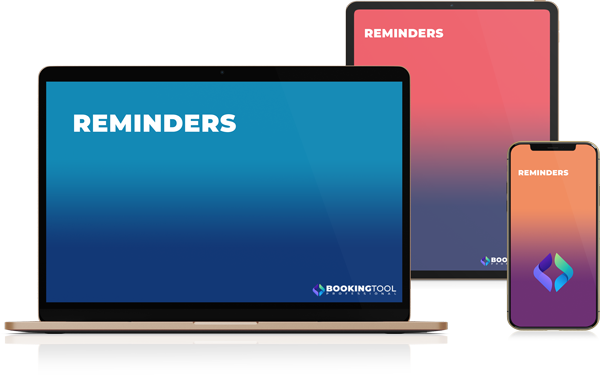 Reminders
Advanced reminders to ensure the on-time delivery of your services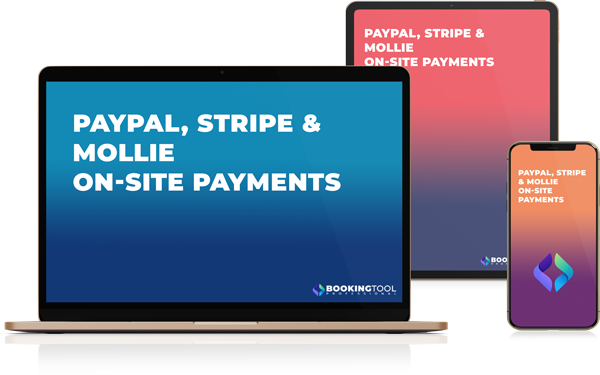 Paypal, Stripe, Mollie On-site payments
Variety of billing options for the convenient payment practices
Recurring appointments
One-click support to set recurring appointments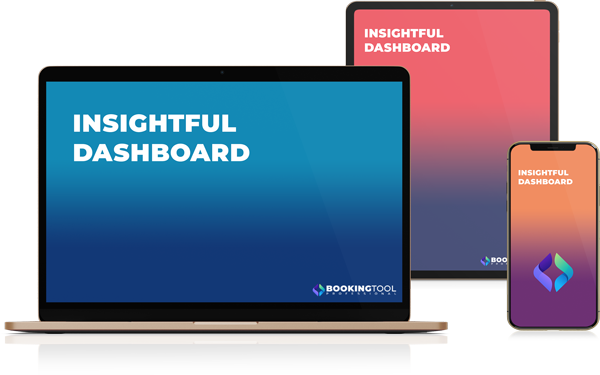 Insightful dashboard
Validate the performance of your business with multi-layer filtering and an extensive reporting module
Service extras
Advertise your products to intrigue clients' interests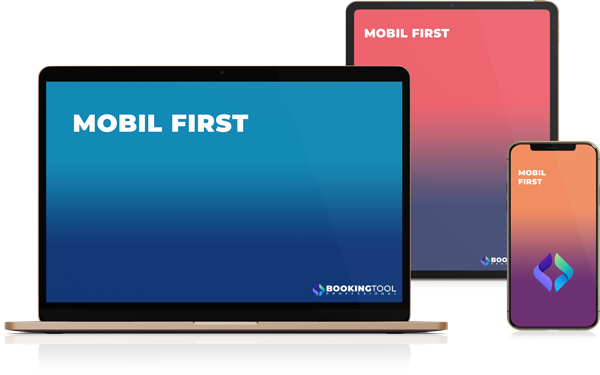 Mobil first
The optimum customer experience that responds to the environment of users
Manageable calendar
Easy track of staff schedules with daily\weekly\monthly filters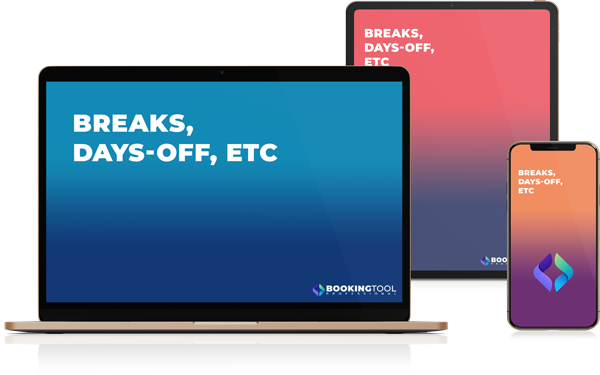 Breaks, days-off, etc
A single calendar to balance work and break times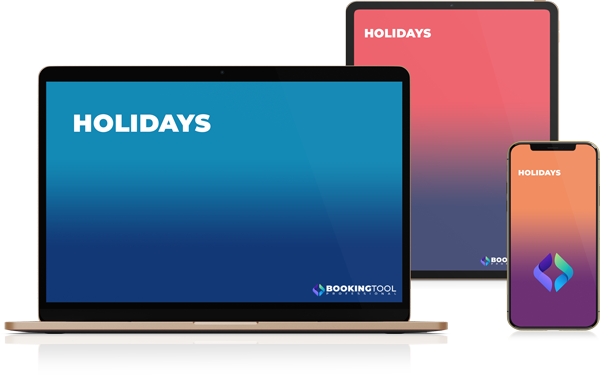 Holidays
Display non-working days to avoid customers' making appointments
Giftcards
Reward clients with built-in giftcard generator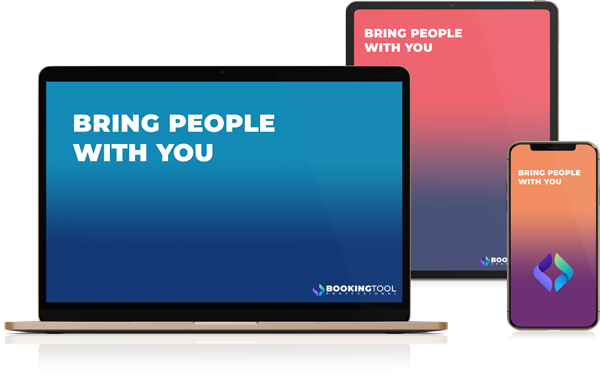 Bring people with you
Avoid double bookings with bring people feature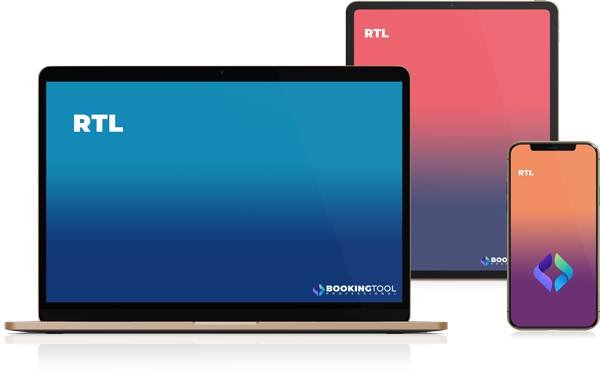 RTL
Sleek design and simple interface for users from all languages
It's more than a scheduling tool,
it's like having your very own friendly personal assistant who knows the services you offer and your calendar, and coordinates the administrative work for you to make things easier for you and your customers with these following steps:
Work Like a Pro. Generate Leads
on Autopilot.
it's like having your very own friendly personal assistant who knows the services you offer and your calendar, and coordinates the administrative work for you to make things easier for you and your customers with these following steps:
Collects payments through the secure payment options you want such as PayPal and Stripe
Books meetings, sessions, and appointments that work with your availability and adds them to your calendar on the go and in real time
Sends appointment confirmations and reminders via Email and SMS
Manages customer data for customized customer care
Accepts and processes rescheduling and cancellation requests on the spot and in real time
Keeps your calendar current and fills up your schedule efficiently
Creates and emails Zoom links as needed
Easy to set up and manage
The intuitive design and detailed documentation make everyone fully understand and leverage all the features right away.
Ability to diversify your services
Common issue business owners face with common appointment booking tools is the inability to distinguish between various types or components of services that dramatically affect the price and time needed. With BOOKINGTOOL, you can easily add as many multi-level categories for your services as you want to.
Fully customizable
You can easily customize a booking form, set up booking calendar, create single or recurring payments, allow group appointments, set notification preferences, and use other customization options to make BOOKINGTOOL meet the unique needs of your business.
Creation of a customer base
With BOOKINGTOOL you never have to worry about adding a client to your CRM system anymore - BOOKINGTOOL will instantly systemize and securely store all the customer data. The longer you use BOOKINGTOOL, the more insights you get about your loyal customers.
Suitable for a variety of services
This works great for Coaches, hotels, spa, beauty salons, repair services, dancing and fitness classes, dentists, lawyers, photographers, independent consultants, and more.
Mobile-friendly
BOOKINGTOOL has an adaptive design allowing for the perfect usability of your appointment Bookings. Your admin dashboard adapts to the mobile view too, making a clear and smart appointment app to manage bookings on the go.
Booking automation
BOOKINGTOOL fully automates online bookings, which is a key to automating services business. You can minimize the expenses and improve customer service.
No Credit Card Required
The intuitive design and detailed documentation make everyone fully understand and leverage all the features right away.
Team and payment management
BOOKINGTOOL does not only help customers to book appointments online, but it also displays the workload of the employees. Our Appointment management tool gives a clear occupancy graph to the management, and helps to adjust the payments cutting time and expense on using additional tools and add-ons.
Comprehensive reporting
BOOKINGTOOL presents comprehensive reports on the number of and the revenue from appointments done by certain customers, during a definite time or with one of your employees. This is invaluable for business analytics.

Zoom Integration
Geographical boundaries, time constraints are no longer a limit for your business growth. With BOOKINGTOOL, you can create Zoom meetings from the calendar and access links directly from our app. Hold one-on-one meetings, group meetings, webinars, and consultations without stepping out of the app. Streamlining consultations help to grow online visibility and escalate your revenues.

Form builder
BOOKINGTOOL allows you to create forms that are specific to your business needs. With customized form builders, you can remove fields that make the scheduling process complicated and design ones that will better prepare your staff for the appointments. Best WordPress plugin for booking appointments - BOOKINGTOOL allows clients to schedule and view appointments anytime with any device.

Google Calendar two-way sync
Our appointment scheduling system simplifies the scheduling process easily. Integration with Google Calendar helps to efficiently manage appointment durations, busy time slots, and your employee workload. With calendar sync, clients can view your staff calendar and schedule appointments directly from BOOKINGTOOL. All the appointment requests or approvals are automatically saved in your Google Calendar.

Comprehensive notifications
Use email, SMS, and WhatsApp notifications to strengthen your customer relations and enhance the quality of your service. You can send any type of message to your clients and staff about the status of appointments, payment confirmations, or sales campaigns. Automated SMS or email reminders reduce waiting time and ensure everyone shows up at the scheduled time. Easy appointment app empowers your customer relations and enhances high-demand quality.

Facilitated billing
Let clients pay at ease. To fully automate your service, BOOKINGTOOL integrated the most used and secure payment gateways into the platform. Once customers schedule an appointment you can request them to pay in advance with PayPal, Stripe, Mollie or receive local payments. To take advantage of such integrations and achieve a competitive advantage in your industry you can use best appointment booking system - BOOKINGTOOL.

Recurring appointments
We make it fast and easy. Recurring appointments allows clients to pick a date and time once and set the frequency of appointments weeks or months ahead. Recurred appointments are automatically saved in Google Calendar so that no time overlap can happen. The utilization of recurring appointments and their payments makes BOOKINGTOOL best system for booking appointments.
More Features & More Integrations
Key Features of Your Next & Last Appointment Booking System
BOOKINGTOOL is your linchpin for the professional and efficient planning of meetings and saves you the hassle of typing back and forth e-mails so that you can concentrate on your work again.